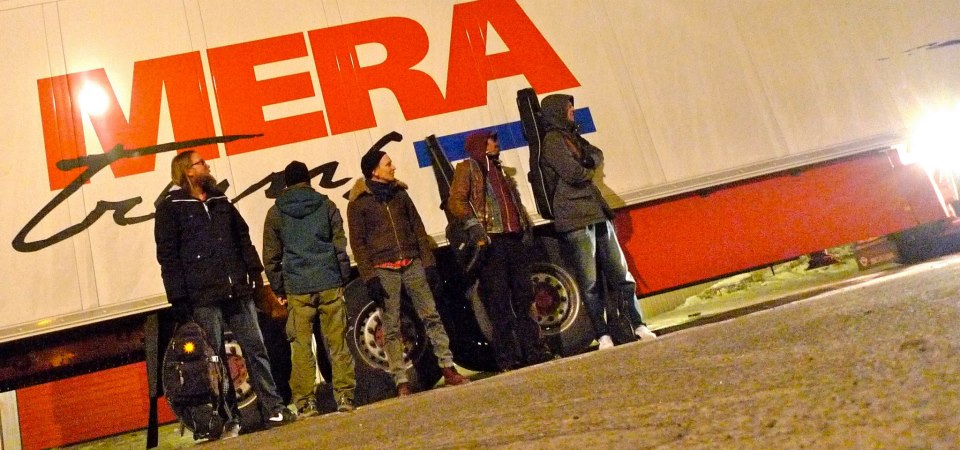 Just a quick update about the band I'm playing in.
On Friday May 17th we did our very first show, opening for Masters Musicians of Bukkake at the f.a.n.t.a.s.t.i.c. Truckstop Alaska venue in Gothenburg, Sweden. Great people, great sound, great atmosphere… The perfect place for anyone to do a gig, really. From now on we can only expect a downward spiral in our career… It was that good.
The full concert is up on YouTube with amazing sound quality and amazingly poor picture quality.
More stuff here:
Spotify – Two albums available for your listening pleasure.
Bandcamp – Transportkatalogen, a digital release available for free (or name your price).
Soundcloud – A whole bunch of songs not available elsewhere. Free downloads as well.
Facebook – Photos, exclusives, merch and more.
Ljudkassett – Great tape label! Support.