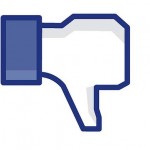 I just started a Facebook page for Ny Moral. I don't want to clutter this site with tons of links to youtubes, articles, photos etc, so I'll just do that on Facebook instead. I hate that Timeline shit, though – the definition of cluttered crap.
Click LIKE if you want to come along for some good music, bad politics and mindbending psychedelia. Sharing is caring.
As for the blog, I'm planning to do some texts about Alejandro Jodorowsky, Oswald Spengler and Watchmen, so stay tuned, freaks.